What does the year ahead hold for packaged food industry? We've sniffed out four of the coolest designs. The trends are leaning towards visual authenticity, smarter eco-design, ultra-pure typography and minimalistic luxury.
1// Russian design team transform milk carton into typographic art. 
You'll find no roaming cows nor fields of green here. Dairy company Cheburashkini Brothers have released a new design for their milk based on bold typography. Design by Ermolaev Bureau, a graphic design studio in Moscow, Russia.
---
2// Tusk craft beer for tough guys
Apparently, this beer is very severe. Best drunk with a beard.
Sadly, it's still just a concept, but you can see more at www.packagingoftheworld.com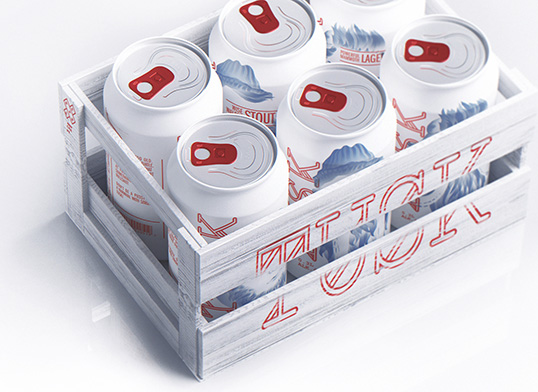 ---
3// Californian Wine Company rewrite the rules with paper wine bottle
These innovative wine bottles have been made out of recycled paper that contain a plastic liner. Eat. Drink, and Recycle.
See more at Paperboy Wine Company
---
4// Rice now
European sushi bran Rice Now designed their packaging around four key elements of Japenese cuisine: temake, rice, hashi (chopsticks) and maki (rolls). They say "the logotype communicates both an irreverent and an elegant attitude" and we couldn't agree more.
See more at www.ricenow.com.mx
---
Image credit in order:
www.designtaxi.com
www.lovelypackage.com
www.paperboywines.com
www.thedieline.com